Belle bella Device Laser Hair Removal Near Me
Permanent Laser Hair Removal for a Fraction of What Spas Charge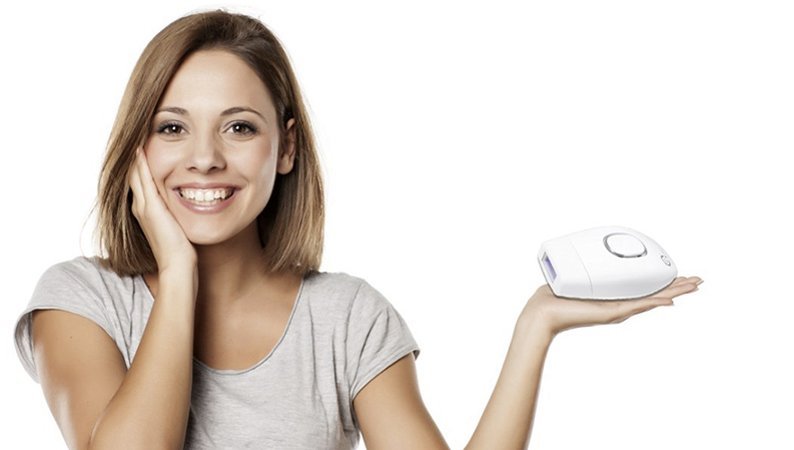 In A Nutshell
"If You Could Eliminate the Pain, Cuts, and Expense of Hair Removal, Would You Do It?"
How Many Times Have You Nicked Yourself Shaving?
Those little cuts sting, don't they?
Our relationship with body hair is unique and personal. For most of us, we shave regularly because it makes us feel clean and comfortable. Silky smooth skin gives us confidence when someone touches us, and it's nice to feel.
Shaving works temporarily but can leave cuts that make your skin susceptible to infection. Cuts aren't the only problem. Shaving also causes ugly razor bumps, an uncomfortable rash, or painful ingrown hairs.
OUCH! That's not what you want under your arms or delicate areas. Shaving is messy, inconvenient, and those razors aren't cheap.
No, thank you! There is a better way…
How About Hair Removal Creams?
Depilatories or hair removal creams use harsh chemicals and a potent alkaline that literally burns the hair off.
The cream is messy to apply. Besides, it stings, and it stinks! Leave it on too long, and you'll see the pigmentation and burn marks on your skin.
Like shaving, it only removes surface hair, not the roots. You'll need to risk your skin by applying it over and over, as often as once a week.
No, thank you! There is a better way…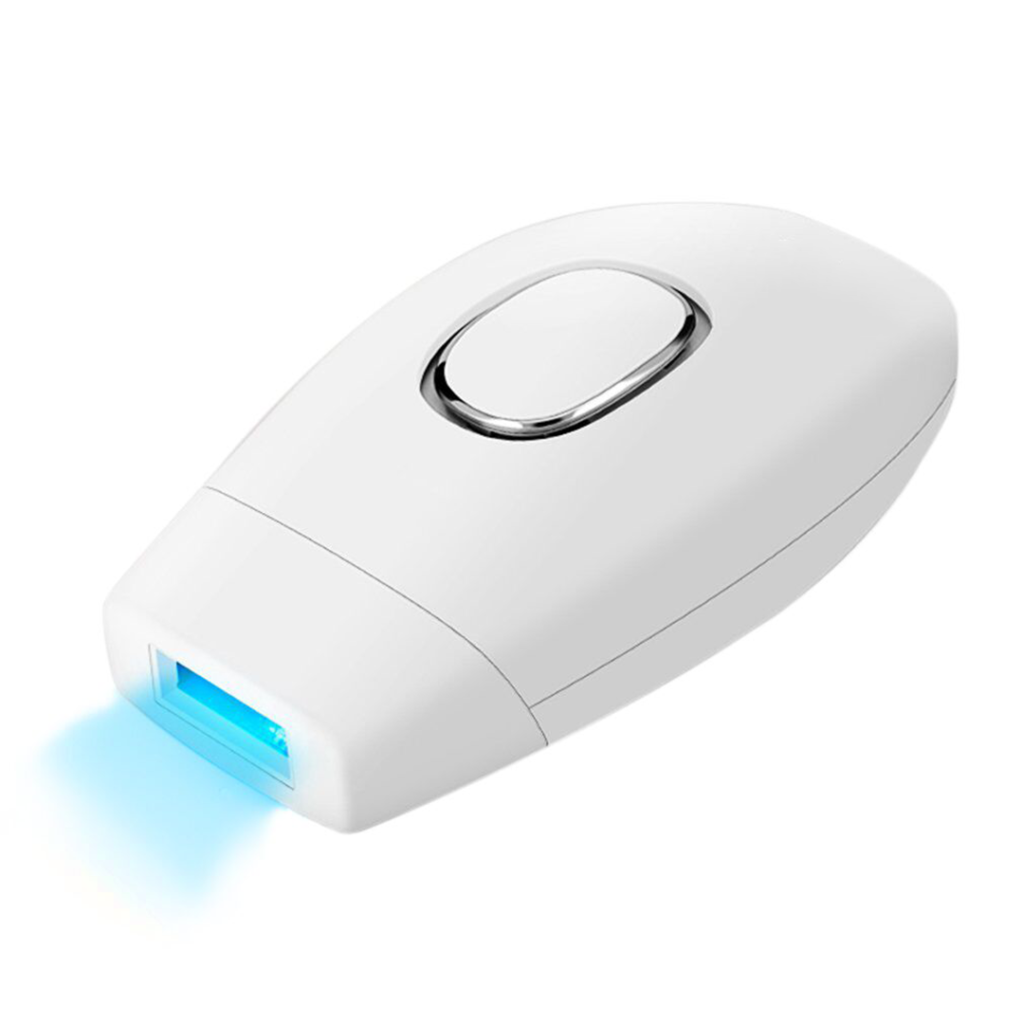 Waxing Sessions Are Medieval Torture!
"Minor bleeding is fairly common if it's your first-time waxing. Be sure to keep the area clean if you find any residual blood to prevent infection." – Healthline
YIKES! Do you really want to suffer torture like this just to remove body hair?
Waxing is excruciating! Imagine getting all your hair ripped out at the same time.
How about a Brazilian wax? There you are, laying naked, spread-eagled on a table, while the wax tech yanks out the hair from your most sensitive area. Then, if that wasn't bad enough, the technician will tweeze the last remaining hairs for even more pain. It's like the Spanish Inquisition!.
With waxing, you can expect pain, irritation plus you look like a plucked chicken with red, raised bumps. If you have coarse and thick body hair, it's tougher to remove; you may experience more redness and sensitivity.
It is usually expensive because it only lasts between 3 to 6 weeks. Not to mention, you must schedule the time for each visit.
No, thank you! There is a better way…
IPL Removes Hair Painlessly
The new Belle Bella IPL Device uses IPL or Intense Pulsed Light technology. It's a broad-spectrum light that removes unwanted hair painlessly.
This DIY device is FDA approved and uses light waves to kill the hair root for a permanent solution to your unwanted hair removal.
Safe Hair Removal for Men and Women
Imagine how much cash you can save, not going to a spa. Almost any adult can use IPL Device to remove their unwanted hair. However, this current product is not suitable for those with a very dark skin tone, white or gray hair. Our Research and Development department is currently working on a new product to cater to all skin and hair types.
Comfortable, Compact and Convenient
Belle Bella IPL Device is a permanent hair removal solution. Because it's gentle, plan on 9 to 11 weekly sessions, and you will never have to worry about shaving or waxing again. Some of the other benefits include:
Easy to use – Simply plug it into a power source, and it's ready to use.

A small, powerful device – It's highly effective and fits into your purse or travel luggage.

No pain just gains – You will feel just a slight tingling sensation. Use IPL Device anywhere on your body, including your bikini area or face.

An inexpensive hair removal solution – It costs less than one professional laser treatment.

Save time – You just need about 10 to 15 minutes for your legs and 45 minutes for the entire body.
You can achieve healthier and silkier skin from the comfort and privacy of your home. Pay once and use it as many times as you want.
Belle Bella IPL Device Is for You If:
You desire a permanent hair removal solution

You want to save time and money

You are uncomfortable undressing in front of others

You are looking for a simpler and cleaner way of removing your hair

Desire a smoother, silkier and healthier skin
Professional laser treatments are expensive. $65 to $300 per session, and you'll need up to ten visits to become a silky-smooth goddess. Can you afford to pay that kind of money on hair removal?
Belle Bella IPL Device works as well as the spa treatment but costs about the same as one esthetician or dermatological treatment. You only pay once!
How It Works
Belle Bella IPL Device uses new IPL technology to target the pigment in the hair, heating it to kill the hair growth cells. The flashgun delivers an intense, visible, broad-spectrum pulse of light without harmful UV rays.
Three easy steps to use it:
Take the Belle Bella IPL Device out of the box and plug it in. Be sure to read the instructions for safe use and best results.

Adjust it to one of five power settings for fine, light or dark, coarse hair. We suggest you start at the lowest setting and move up from there.

Press the button. Use it anywhere on your body that you want to remove hair. It's painless. (We recommend our special glasses to shield your eyes and aftercare gel.)
Expect to see results within 2 to 3 weeks and complete hair removal in about 11 weeks. It's a gradual treatment that thins and then eliminates new hair growth. The hair follicles are in different growth stages, so keep on a regular treatment schedule to make sure each follicle gets zapped.
Over One Million Sold
It took Dr. Kim, our Belle Bella IPL Device research and development leader, and his team more than 11 years to create and make this fantastic product accessible to the market. The company launched IPL Device in late 2018 and quickly sold over 1 million units worldwide.
One Mother's Experience
We received over 17,000 five-star reviews from people all over the world. Here are three of them.
Karen B. –Pittsfield, MA 
"I have light skin and black hair. The results are visible after the third week. I'm so happy I bought it! Really good device overall, would highly recommend. "
Cindy L. – Atlanta, GA 
"I've used it for close to 8 weeks and the results are amazing! I have seen around 90% of my unwanted hair disappear and I don't see it growing back."
The device uses technology cleared by the FDA and has been approved as a safe yet highly effective way to eliminate unwanted body hair.
The Belle Bella IPL Device doesn't have the same intensity level as a professional laser machine. It's safer as long as you follow the directions. Belle Bella IPL Device replicates professional results without the pain associated with high-powered machines. Models found in spas generate more heat and can quickly damage the skin.
What Our In-House Test Revealed
We tested this product on two of our researchers, Jennifer, a blonde, and Rebecca, with thick black hair. Neither of them shaved or used any other hair removal products during our test. They removed all makeup before the treatment. You only want clean skin and hair under the Belle Bella IPL Device lens.
Week 1 – 4 – Both Jennifer and Rebecca could see and feel significant hair thinning on the legs, underarms, and bikini areas by week 2. They both reported a light tingling each time they used the device, but nothing painful. Rebecca said that after the second treatment, her legs looked a little funny because patches of hair were reacting to the treatment differently. Some of the hair was coming in finer and shorter. There were also bald spots on her legs where the hair ultimately died off after just two treatments.
Week 5 – 8 – Jennifer did not require further treatments after eight weeks. Her unwanted hair was gone. Rebecca was about 80-90% hair-free with some stubborn coarse hair under her arms and in the bikini area.
Week 11 – Rebecca's skin was baby-smooth, where she used the Belle Bella IPL Device. No bumps or stubble. Jennifer reported that her hair had not grown back.
Was it worth the wait? They both smiled, threw their razors in the trash then raised their arms in triumph. No more hair that we could see.
A word of caution. Don't go out in direct sunlight for a few hours before or after each treatment. Although the device does not emit UV rays, the sun does. The combination of Belle Bella IPL Device light and the UV rays from the sun can cause redness.
Final Thoughts
With Belle Bella IPL Device, waxing and shaving become a thing of the past. Say goodbye to shaving every few days and that annoying prickly stubble.
You will never have to experience a stranger jerking hair out of your most sensitive areas. From now on, you'll relax in the comfort and privacy of your own home with Belle Bella IPL Device.
Right now, as long as supplies last, Belle Bella IPL Device has a generous 50% discount for anyone that buys a bundle. When you purchase the Belle Bella IPL Device plus the glasses and Post Treatment Gel, they will also pay for free shipping.
You'll also receive a Lifetime Warranty, which covers your device should anything happen to it
Save Money, End Your Pain, and Lose Your Unwanted Hair Now!
Click below to check availability and to get your 50% bundled package discount.
NOTE: THIS PRODUCT IS NOT AVAILABLE ON AMAZON OR EBAY!