CurcLeve Longvida Curcumin Supplement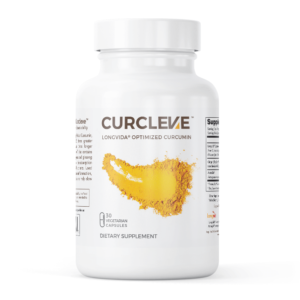 About CurcLeve help strengthen your immune system
Have you begun to notice more and more aches and pains as you get older? Do you have trouble eating the foods you once loved? Would you like to feel more like your younger self but aren't sure where to start? If you're ready to restore your optimal health, it might be time to consider enlisting the help of once-daily Curcleve ™.
CurcLeve ™ is formulated to help strengthen your immune system and reduce painful inflammation. This powerful immune system booster also promotes brain health as you age and helps microbiota in your gut flourish and thrive.
Curcleve ™ is a patented blend of all-natural ingredients that are clinically proven to optimize immune function, support a healthy gut, and decrease joint and muscle pain. You'll be able to see long-lasting results throughout the day and into the night without any prescription needed.
How Does Curcleve ™ Work?
This pharmaceutical-grade system uses a powerful blend of high-quality ingredients to restore your body's natural balance. Curcleve ™ is a dietary supplement that builds over time. Over the course of several weeks, you'll begin to see the compounding effects of the active ingredients.
Curcleve ™ can help:
Reduce pain and inflammation

Support a healthy gut

Improve overall immune function

Relieve achy joints

Enhance cognitive function
While you may see some immediate improvement, we recommend giving Curcleve ™ at least 60 days to see the full effects. If you're not completely satisfied after 60-days, simply return your empty boxes for a no questions asked money-back refund (minus s/h).
Curcleve ™ Clinical Studies
Curcleve ™ is backed by numerous scientific and clinical trials. The formula has been shown to improve gut health, support immune function, reduce pain and inflammation, and even boasts promising results when it comes to optimizing cognitive function. Let's take a quick look at some of the overwhelming benefits of the top three ingredients; Longvida® Optimized Curcumin®, Astragin®, and ginger.
Longvida® Optimized Curcumin®
Longvida® is proven to be effective for decreasing inflammation and relieving muscle soreness. Other clinical studies have been done to determine the ingredient's ability to elevate moods and enhance cognitive function. Longvida® is 285x more bioavailable than traditional curcumin supplements.
Astragin®
Astragin® has been clinically-proven to improve overall gut health. The patented active ingredient works to populate a healthy microbiota and significantly boosts nutrient absorption.
Ginger
The health benefits of ginger are numerous. One study showed ginger to significantly reduce inflammation as well as fewer aches, pains, and stiffness for aging adults.
Is Curcleve ™ Safe for Long-Term Use?
Yes! Curcleve™ is the ideal option for those seeking long-term results. Results from the supplement only get better with time, and dosages don't need to be increased with continued use. You can maintain lasting results by continuing your once-daily supplementation.
Consumer-reported side effects are few and far between. However, some men and women note a minor upset stomach during the first few days of supplementation. Side effects that persist for more than one week are not common.
Why Choose Curcleve ™?
Curcleve™ uses the best of the best ingredients for its pharmaceutical-grade formula. Thanks to the increased bioavailability associated with Longvida® Optimized Curcumin® and Astragin®, you'll be able to achieve long-lasting results throughout the day. The Curcleve™ formulation also boasts the perfect dosage for each of its active ingredients giving you an optimal outcome with no prescription needed.
The Curcleve ™ Formulation
Curcleve ™ isn't just another run-of-the-mill supplement. It's a high-octane, clinically-proven solution for men and women who want to take control of their health. The patented formula gives you the positive benefits of all-natural ingredients like turmeric, ginger, ginseng, and astragalus while also providing unparalleled absorption rates.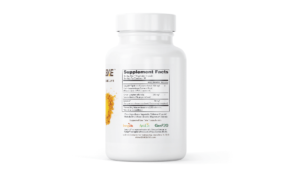 Feel your best self possible as you enter the next chapter of your life with Curcleve™. All it takes is a single pill a day to eliminate aches and pains and keep your gut healthy.
Longvida
®
 Optimized Curcumin
®
While you may be aware of the medicinal benefits of turmeric, you might not be so knowledgable about turmeric's main active ingredient – curcumin. When this powerful little compound is extracted from turmeric, it can have some seriously positive effects on the body.
Curcumin is a unique anti-inflammatory chemical that soothes joint pain and has even been shown to alleviate stiffness related to rheumatoid arthritis (RA).
Although the benefits of curcumin are undeniable, the botanical isn't naturally absorbed by the body very well. That's why Curcleve™ has gone the extra step using the patented formulation equipped with Longvida® Optimized Curcumin®. By adding Longvida®, we're able to increase the bioavailability by upwards of 285x. That means you're getting optimal purity, potency, and absorption.
Panax ginseng and astragalus have been used in many cultures for centuries to optimize a person's overall well-being. Together, these two herbals work synergistically to fortify the immune system, protect the gut, and promote healthy blood sugar. Additional benefits include everything from reduced joint pain to better cognitive function.
The Curcleve™ formula wouldn't be complete without Astragin®. This scientifically-engineered ingredient is designed to increase the absorption rate of the other active ingredients allowing for one of the highest potency products on the market.
Ginger is an all-around great ingredient for addressing a variety of health concerns. For centuries, men and women have turned to ginger to alleviate stomach issues. However, when taken orally, ginger can also be beneficial for those who'd like to reduce pain and inflammation. Keep aches and pains at bay and improve your gut health at the same time.
Curcleve ™ is packed with just the right amount of high-quality ginger. And thanks to the increased biavailability of the other ingredients found within the formula, you can rest easy knowing you are getting the most out of your once-daily supplementation.